Welcome to Saudi Arabia eVisa
Instant Online eVisa Submission

Reasonable eVisa Fees

Get Quick Visa Approval
Get Saudi Arabia Tourist Visa Easily
Trusted by thousands of people around the world, SaudieVisa.com is an online platform aimed to assist clients to get Saudi Arabia visa in the quickest time possible. Through our fast and easy online form, you can now apply for the eVisa and explore the amazing sights of Saudi Arabia. Maintained by a team of online visa experts, our only intention is to serve you the best customer experience with Saudi eVisa. 
We are independently operational as a Saudi Arabia eVisa Agency, not associated or affiliated with any Government figure or ICA. Being independent gives us an extra edge to attend each of our applicants as high priority. Once your application is submitted, our visa experts will carefully review it from top to bottom to find and solve any errors. One extra advantage is that, you can always consult live with our visa experts for the know-hows, facts, and pre-inquiries. This easy communication removes all the chances to have errors on your application and ensures your online visa for Saudi Arabia in promise time.
For the years, we have been processing eVisa for Saudi Arabia as it has opened the door worldwide with Saudi Arabia tourist visa. Applying for the eVisa can be knotty as tiny mistakes can get you a Refusal without any questions asked but with our visa experts assistance, you get to know all the steps and apply accurately to get your Saudi Arabia visa application approval in time. Apply with us today and fly to Saudi Arabia to experience the rich heritage of the red sea country!
Get Saudi Arabia eVisa in 3 Easy Steps
Apply Online for Saudi eVisa
To apply online for Saudi visit visa, please click on Apply Now to get the Saudi online visa application form. Please provide necessary information i.e Full Name, Nationality, Photo, and Passport, etc.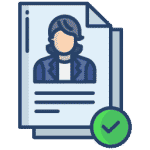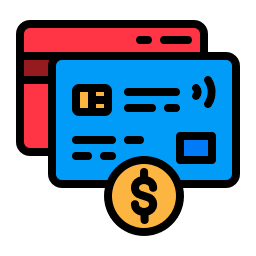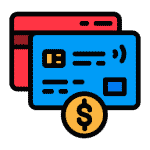 On the next step, please make the payments for visa fees through preferred methods i.e Debit or Credit Card, Bank Wire, Western Union, and MoneyGram, etc.
With the payment confirmation, Your Saudi visa application will process automatically and the approval letter will be delivered to your email address within the processing time period. With the approval letter, you are ready to fly to Saudi Arabia.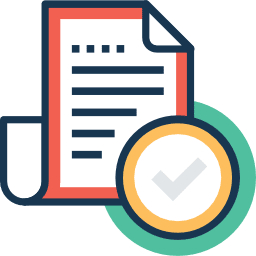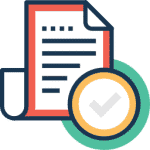 Saudi visit visa Eligibility Check
Apply for Saudi Online Visa From Around The World

Now you can apply for Saudi Arabia online visa from anywhere in the world with just a simple internet connection and a smartphone. SaudieVisa.com is an online visa processor which can be accessible from anywhere with any smart device. The online visa application submission procedure takes only 5-10 minutes. With online submission, you don't need to send your important documents to the embassy or consulates. On the other hand, online submission proves to be more accurate and efficient as you can get assistance from our online visa advisors in real time.
Each piece of information you provide to the SaudieVisa.com website is encrypted with 128 bit SSL encryption to ensure protection of your privacy.
Frequently Asked Questions
How long does it take to get a tourist visa for Saudi Arabia?
If the Saudi eVisa application is submitted accurately, usually it takes 48 hours to get the visa in normal processing. However if you need an urgent visa, We can process it within 6 hours where the urgent visa fees are applicable.
How long is Saudi eVisa valid for?
Saudi eVisa is valid for 12 months from the date of visa issued, With multiple entries and a maximum number of 3 months consecutive stays.
Is a return ticket required for a Saudi visit visa?
It's mandatory for the Saudi Visit visa holder that, They are required to have a round trip ticket while applying for the visa, as proof that they will depart and return flight from the airport.
Is it safe to travel to Saudi arabia?
Saudi Arabia is the safest country right now among all Middle East countries. Crime rates are tremendously low along with the protection of law. Foreigners are more comfortable and feel safer while roaming around the city. Tourists, Businessmen and women who are traveling solo are now much more cozy and secure from arriving to departure. However, there are some custom norms and general safety advice to follow in Saudi Arabia like any other civilized country may have. Saudi communities are very welcoming and happy to aid when necessary as long as the foreigners are showing respect towards the local heritage, culture and traditions. We request you to know more about "Saudi Do's and Don't" before you visit the amazing Saudi Arabia.
Is Saudi Arabia safe for women?
In the present day, Any foreigner woman who wants to travel Saudi Arabia as solo is now completely safe and very much appreciated. Saudi local communities are very welcoming and respectful towards women despite the cultural and demographic differences. Foreign women no longer need to wear an 'Abaya' (A traditional long robe that covers the whole body from top to bottom) while residing in Saudi Arabia. Solo women travelers can make reservations without the presence of a male guardian. However the most promising recent break-through is now women are allowed to drive in Saudi Arabia since the ban was lifted in June 2018. Along with these changes, Saudi Arabia has now become the safest place for women who want to travel solo or in a group.
Is alcohol legal in Saudi arabia?
In present day, Manufacture, sale, possession, and consumption of alcohol is completely prohibited in Saudi Arabia. Drinking is forbidden in Saudi Arabia as the local Muslim communities and the Law is against of it. There are certain degrees of punishment for drinking in Saudi Arabia such as Public humiliation, lengthy imprisonment and deportation.
Is Saudi Arabia safe for American tourists?
It's always been safe for Americans and any other Country to travel to Saudi Arabia. There are thousands of Americans who visit and live in Saudi Arabia and more are coming in days. Regarding the safety issue, Saudi Arabia rank is much higher than all the Great countries like Uk, USA, France, China and Russia. Local people and the communities here are kind, caring, and peaceful. As long as the travelers respect the local traditions and norms there won't be any public safety issues no matter from which country they belong. Saudi Law and the task forces are highly active to secure and maintain the city lifestyles. There's an American embassy in Saudi Arabia and you can request any help in need from there as an American. It is absolutely safe to visit Saudi Arabia.